DARKSIDE Tobacco Dubai - Russian Shisha UAE
Darkside is a real master of the hookah industry. Excellent quality, an excellent blend of raw tobacco, constantly refined flavor palette - all this allows the brand to act as a "trendsetter" among tobacco producers in Russia. All 3 lines of strength, packing 100 g and 250 g regularly on store shelves and in the catalogs of the site.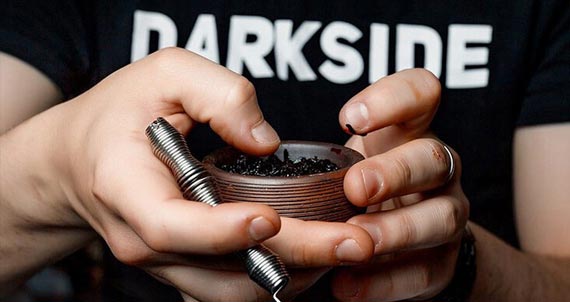 Starline (Daily Hookah) - Light Tobacco by Darkside
Blueberry shortcake
See All Products
Buy Darkside Tobacco in Dubai and UAE
Tobacco is produced in Russia, and raw materials for it are purchased in different regions. Flavors are supplied from Germany. Judging by the taste, manufacturers select really good components and do not skimp on them. This is boiled tobacco, so it has good heat resistance, so there is no need to worry about accidentally burning it. It also gives off thick aromatic smoke well when smoking. And it keeps the taste for a long time, so you can take your time and enjoy the process.
Facts that the official DarkSide website will not tell
It should be borne in mind that this is unwashed tobacco, so it retains a sufficient amount of nicotine. We will confirm the words from the official website and inform you that these mixtures do not need acclimatization and, if desired, you can immediately use them, but experienced smokers still advise letting the tobacco lie down for a while. Tobacco has three degrees of strength, so if you wish, you can choose an option to your taste - light, medium or strong, manufacturers have taken care of taking into account the different tastes of customers.
DarkSide Russian Shisha flavors and their properties
When choosing tobacco, the question arises - what is the best way to start trying it? For this case, there are the best flavors of DarkSide tobacco, which are a selection of the most popular and purchased. Apparently, most people like them or seem curious enough to try them at least once.
The cookies are an interesting combination of chocolate and banana flavors with the aroma of freshly baked cookies. Apparently, this is how, according to the manufacturer, this delicacy should taste.
Darkside Cola is a bright cola taste that can already be called traditional, pleasant and of high quality.
Admiral Akbar - The unusual and somewhat confusing taste of oatmeal. Quite a strange option, but worth a try.
Dark Ice cream - a combination of coconut, creamy and mint shades, reminiscent of real ice cream - delicious, sweet and icy cold.
Pear - rather, it resembles not the fruit itself, but lemonade with such a taste, since there are slight notes of cream soda and vanilla.
Darkside Premium Tobacco Mixes
Darkside is a world of enjoying the taste of real tobacco, interspersed with various flavors.
Darkside tobacco mixes well with each other. Our favorite Mix is 50% Grape Core, 40% Pear and 10% Darkside Supernova. The tobacco is heat resistant and difficult to burn. The fortress is above average. The smoke is dense throughout the entire smoking process

You can make an order on our website Darkside.ae and we will deliver Darkside Tobacco in Dubai, Sharjah and Ajman at the same day!
See Catalog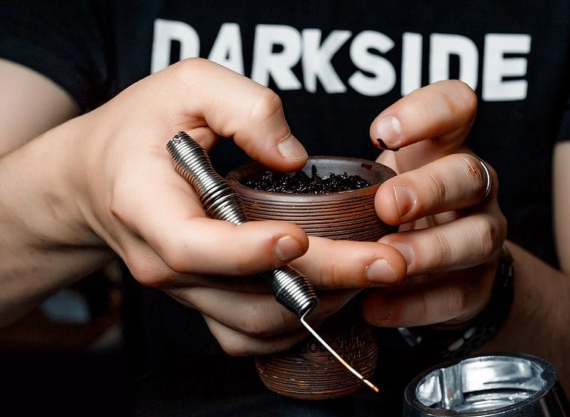 We collect the order and deliver to address